Objective 1:
Define and apply terms regarding Migration
Objective 2:
Highlight experienced common struggles in the past 150 years in achieving wage equity, professional advancement, educational opportunities, fair housing, and fair legal treatment time and time again
Objective 3:
Highlight how US immigration policy has changed dramatically over time, often for political reasons, but also for economic ones
Objective 4:
Highlight Important Figures and the odds set against them in order to conquer and achieve their full potentials
OVERVIEW 
Teachers should acknowledge that when discussing Latin American and Caribbean immigration, or when one thinks about immigration in the US that our ideas are colored largely by the issues, controversies, and media portrayals of today.
Teachers will 
exploring with their students the long history of Latino immigration to the US, which is more storied and more complex than many realize. 

be able to present their students with a more complete picture of Latino migration and its history and ultimately empower young adults to more effectively participate in issues of mobility. 

assist students in better understanding the root cause for many of the migration crises in the Americas today
Students will 
explore the pull factors that bring people here, such as perceived economic prosperity, stability, and demand for labor here in the US. 

the push factors that encourage people to leave their countries of origin such as natural disasters or economic instability. 

 examine the role of US foreign policy and interventionism in creating the impetus for people to leave their home countries. 
Below, we break up the history of Latino migration to the US by region so as to better explore the experiences of different groups and their unique circumstances. We also provide readers with some key historical events. Most of this information comes from scholarly analyses and essays; however, we have also included a great deal of artistic responses, such as poetry and music, to accompany these sources. It is our hope that by using the literature, primary sources, videos and art pieces we have collected.
These terms will be crucial to understanding the concepts that will be taught to students.
History of Migration and Mobility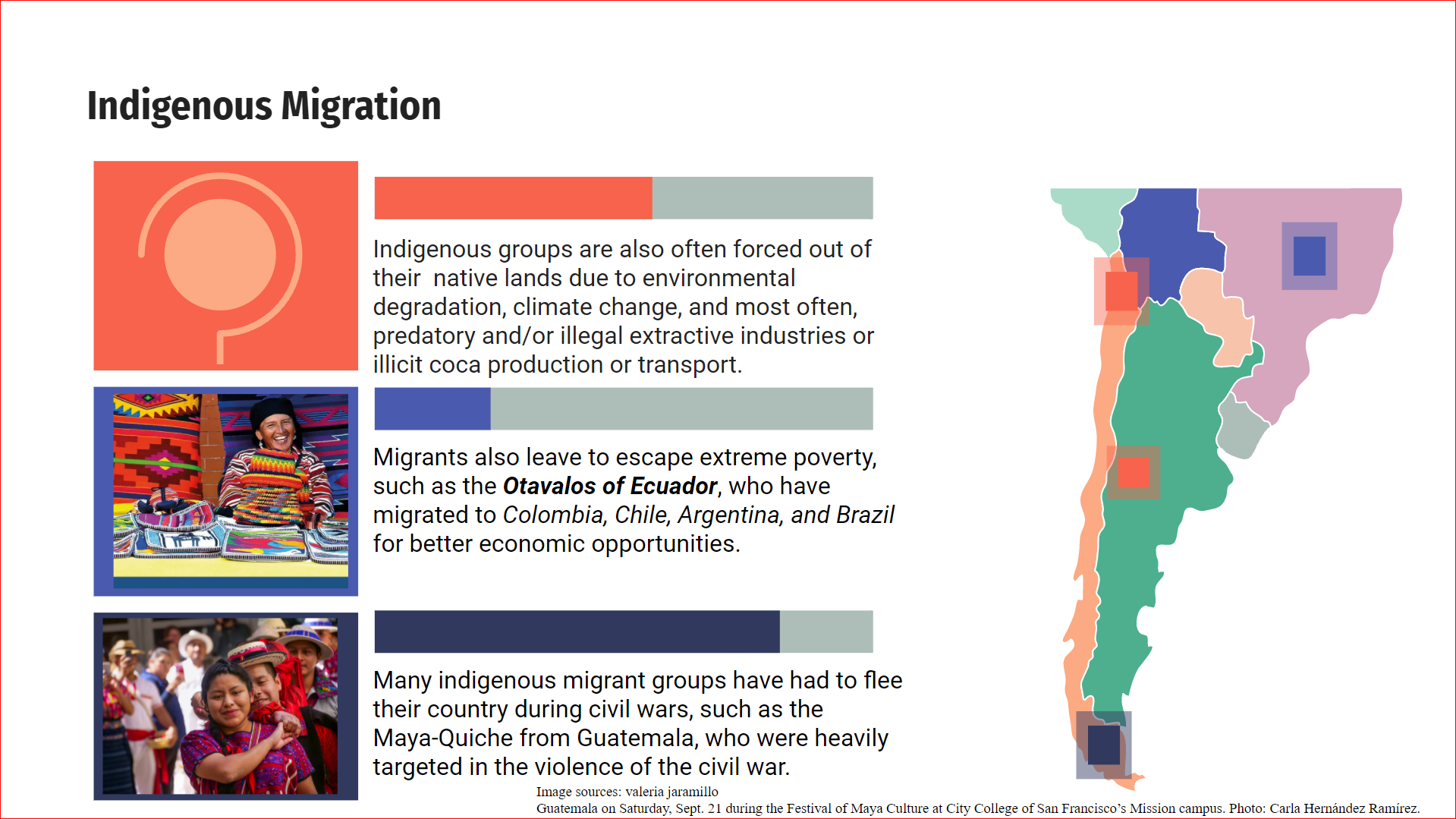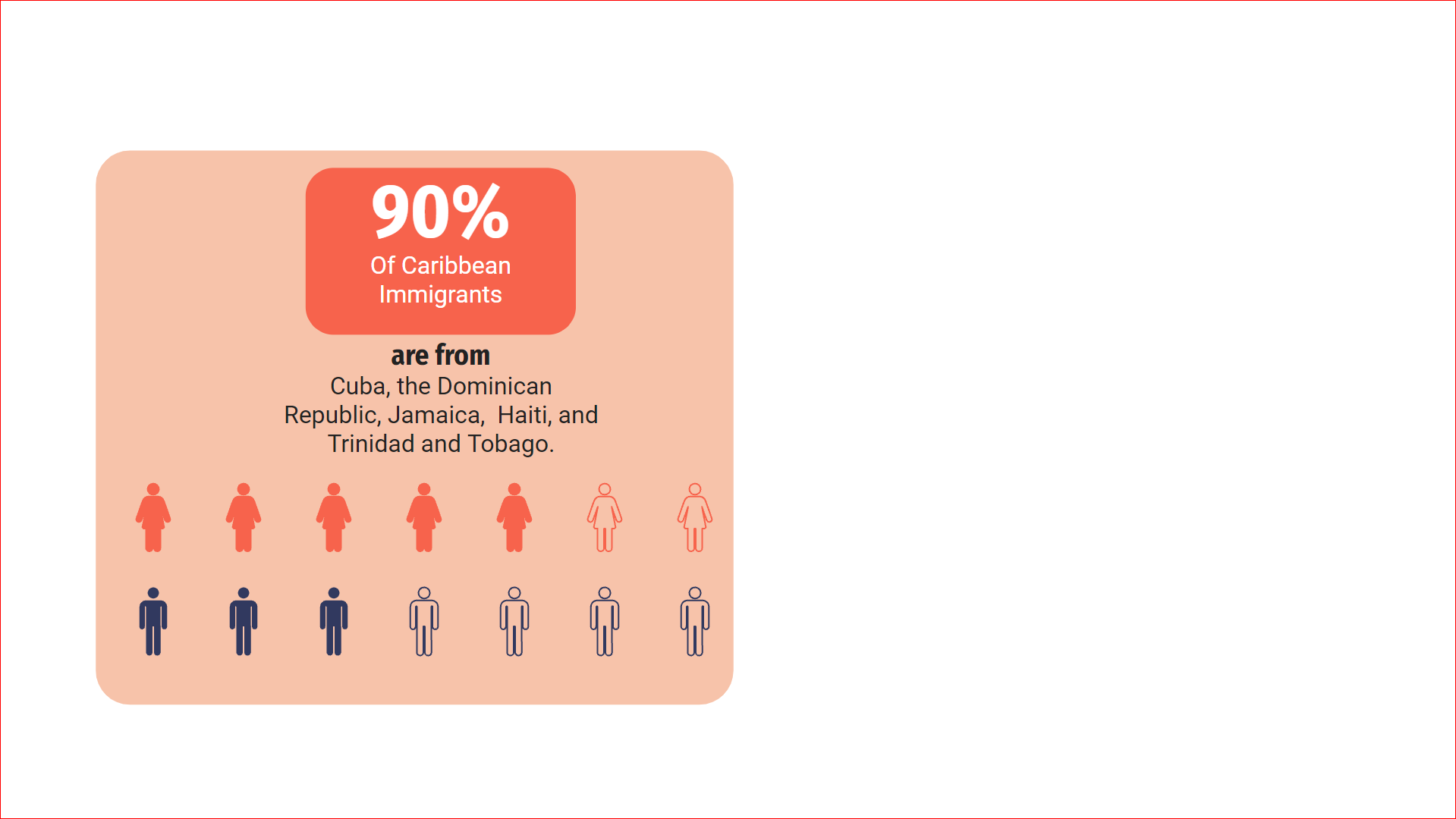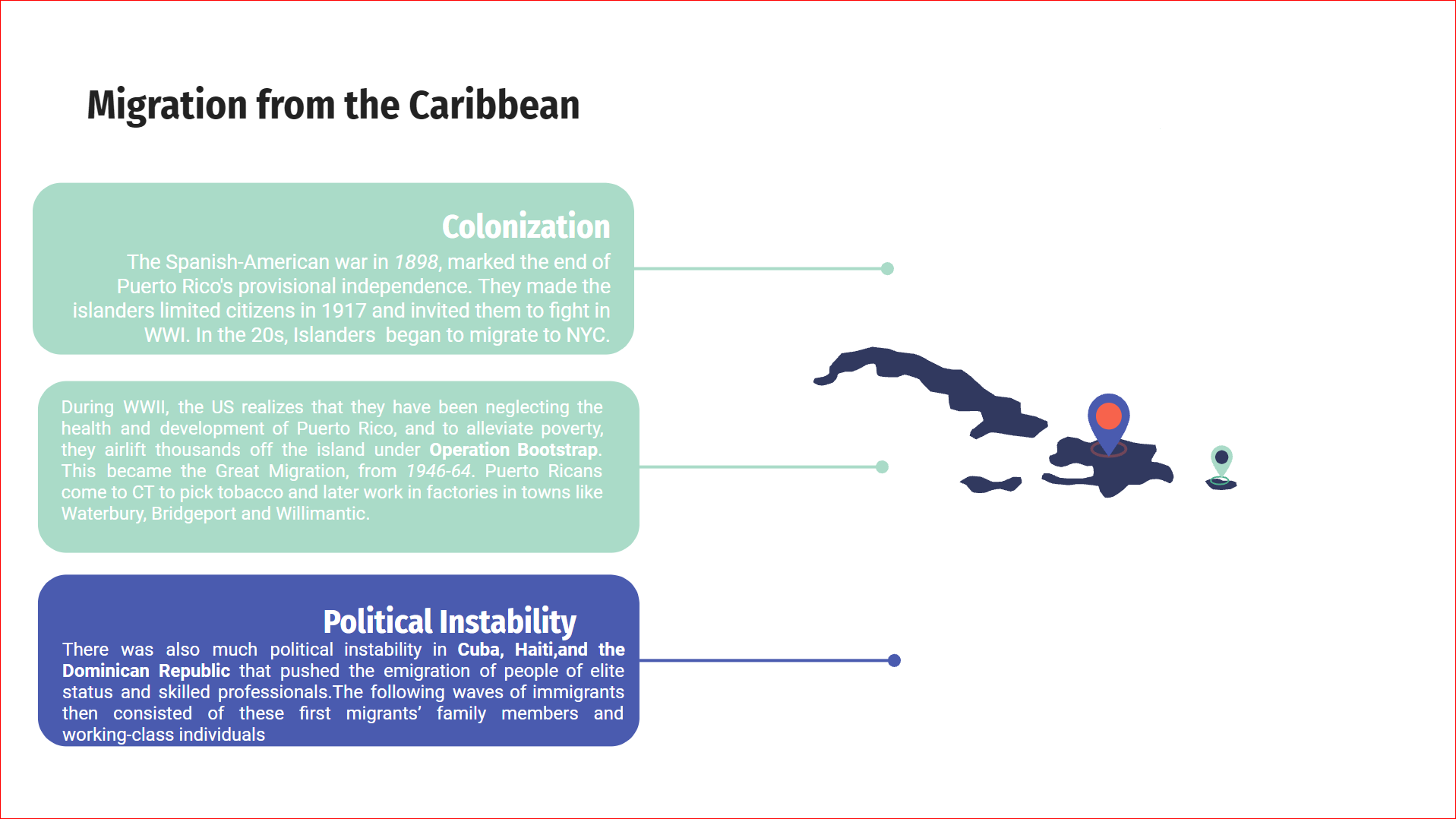 Migration from Indigenous lands
Migration from South America
Migration from South America
Migration from South America
Migration from South America
Migration from Caribbean
Migration from the Caribbean

CT: Local Realites of Migration
 "In 1955, people from Puerto Rico and elsewhere in Latin America began coming to Willimantic seeking jobs, following family, and looking for a better way of life. By the beginning of the 21st century, Latinos comprised about a third of Willimantic's population. Here is the story of that migration, told through four videos: religion, politics, history of labor migration, and culture. The videos were created by Eastern Connecticut State University and Professor Ricardo Perez to accompany an exhibit at the Windham Textile and History Museum."
https://millmuseum.org/latino-migration-to-willimantic/
"Connecticut has a sizable community of immigrants, with many hailing from India and Jamaica. About 15 percent of Connecticut residents were born in another country, and 16 percent of residents are native-born Americans who have at least one immigrant parent. Immigrants support Connecticut's economy across sectors, comprising nearly one-third of all computer and math sciences employees and more than two-fifths of residents working in cleaning and maintenance of building and grounds. As neighbors, business owners, taxpayers, and workers, immigrants are an integral part of Connecticut's diverse and thriving communities and make extensive contributions that benefit all." American Immigration Council is an amazing resource for understanding immigration patterns in CT on a hollistic level.
https://www.americanimmigrationcouncil.org/research/immigrants-connecticut
Latino Connecticut: A Call Action is a Policy Blueprint created by the Hispanic Federation to highlight how the State of Connecticut could be more inclusive to the Latino Community. This body of work highlights a section regarding immigration and how undocumented Latinos should be integrated into the community by receiving all of the resources to become a citizen and be a productive member of the community.
https://hispanicfederation.org/images/pdf/latinoconnecticutreport2014web.pdf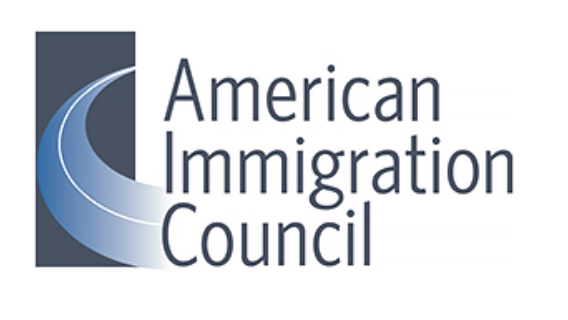 Companion Pieces For Students
To the right, we have listed some companion pieces teachers can add or recommend for students. The first four pieces are books that are made to tell different stories of people in the Latinx community. The second row has four movie recommendations for the classroom.
Lastly, we have linked four videos that talk about different perspectives people have on bilingualism and the educational system. We included two slam poetry videos on the educational system and bilingualism, a quick  informational video on the benefits of bilingualism, and a video on people who are trying to reclaim their heritage by learning Spanish later in their lives.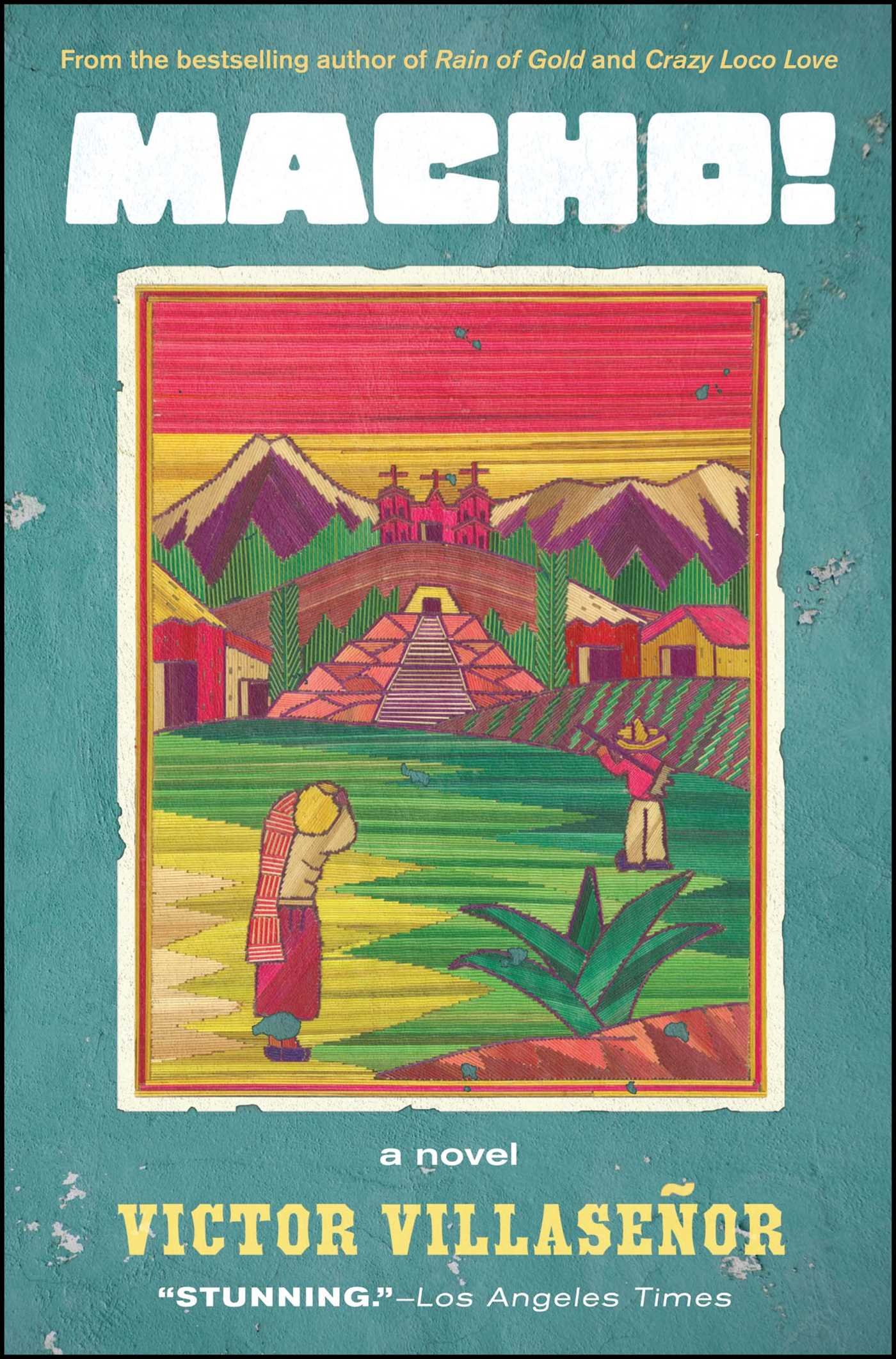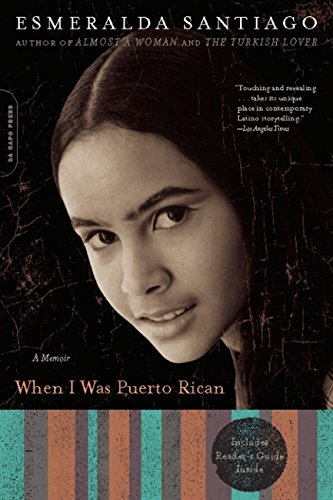 Macho!
Roberto Garcia is only seventeen, but he already has big dreams of making his fortune, building a family, and gaining the respect of his community. With ambition to burn and a passion to prove his manhood, Roberto takes the dangerous journey north, crossing the Mexican border to pick fruit in the "golden fields" of California. It is said that a good man can make more money there in a week than in an entire year in the mountains of Michoacán, his home.
When I Was Puerto Rican: A Memoir by Esmeralda Santiago
This autobiography is a great vehicle for telling the story of the journey and adjustment that so many people experience when coming to the United States. This story follows a young girl, Esmeralda, as she and her mother migrate to New York.
Knitting the Fog by Claudia D Hernadez 
Seven-year-old Claudia wakes up one day to find her mother gone, having left for the United States to flee domestic abuse and pursue economic prosperity. Claudia and her two older sisters are taken in by their great aunt and their grandmother, their father no longer in the picture. Three years later, her mother returns for her daughters, and the family begins the month-long journey to El Norte. But in Los Angeles, Claudia has trouble assimilating: she doesn't speak English, and her Spanish sticks out as "weird" in their primarily Mexican neighborhood. 
Unaccompanied by Javier Zamora
 These poems recall and are rooted in the experiences of a nine-year-old boy traveling alone for thousands of miles and confronting everywhere the realities of borderland politics, racism, and economic injustice. Calling into question the concept of the American Dream, Zamora reimagines home, fusing music and memory to address the quandaries that tear families apart and inspire the building of lives anew.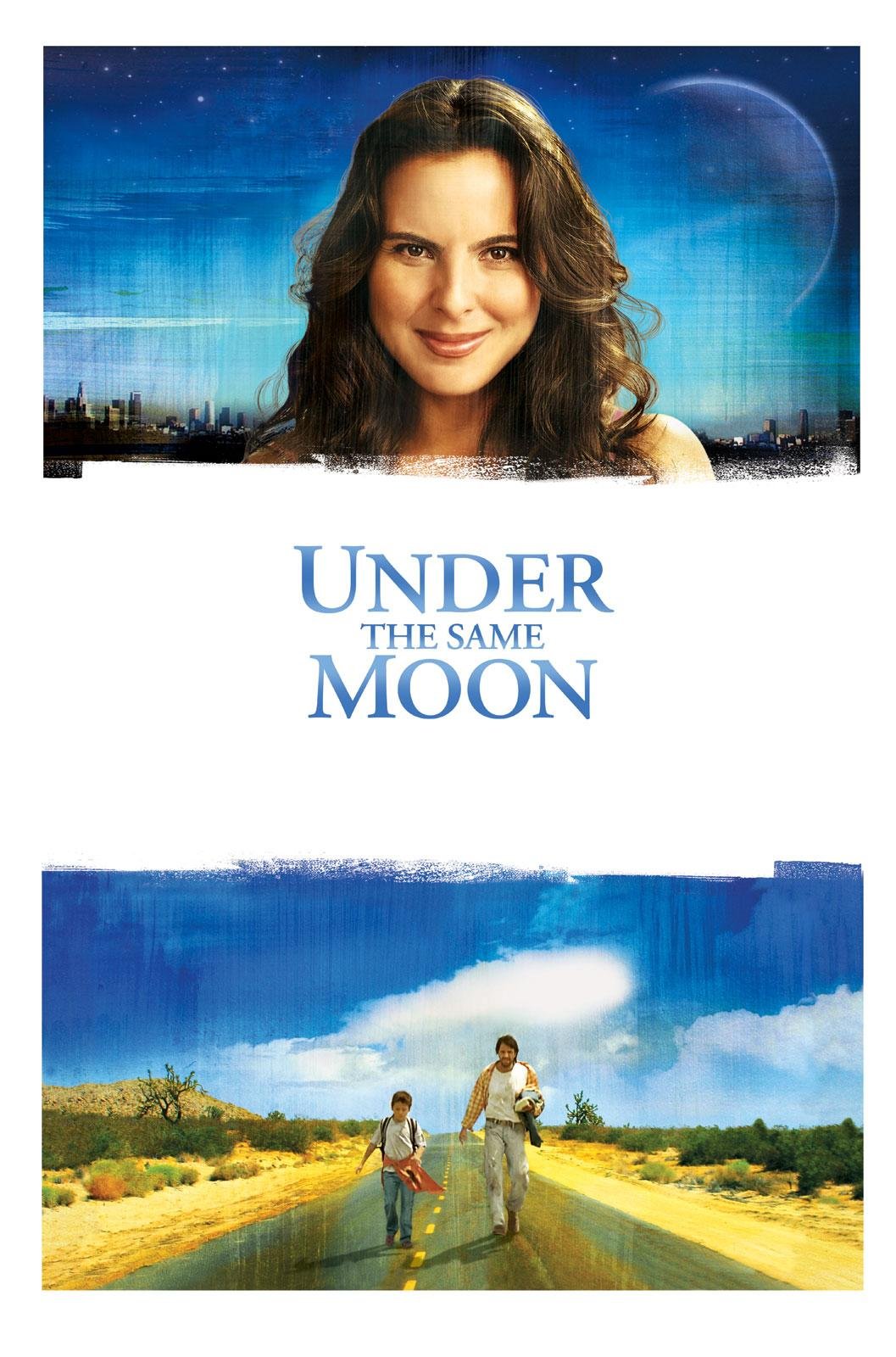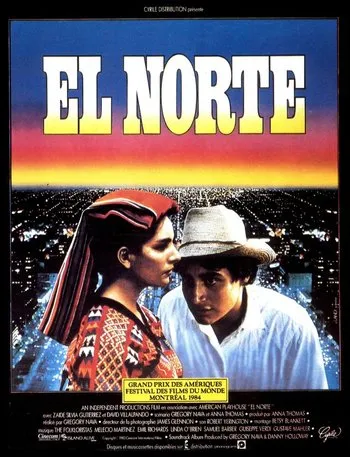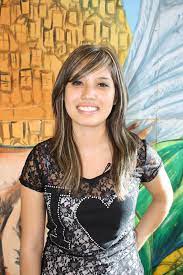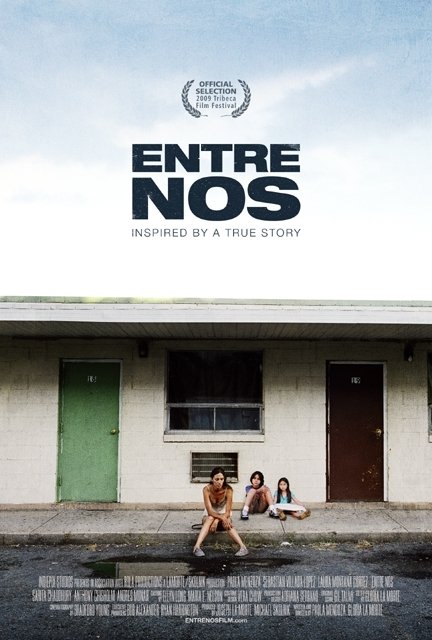 Under The Same Moon
Single mother Rosario (Kate del Castillo) leaves her young son Carlitos (Adrian Alonso) in the care of his grandmother and illegally crosses the border into the U.S. Though she hopes to eventually make a better life for herself and her son, she toils in a dead-end job as a cleaning lady in Los Angeles. When Carlitos' grandmother passes away some years later, the boy begins a difficult and dangerous journey to join her.
El Norte
After their family is killed in a government massacre, brother and sister Enrique and Rosa flee Guatemala and embark on a perilous journey to "El Norte": the United States.
Vida Diferida (2014)
After the announcement of the policy known as "Deferred Action", Vanessa, an undocumented teenager, contemplates the possibility of a future she was ready to give up on. How will this life-changing opportunity impact her life and the lives of those around her?
Entre Nos
Entre nos focuses more on issues of family dynamics and assimilation after already having immigrated to the United States. Newly arrived to New York City and deserted by her husband Gabriel, Mariana must find a way, in a strange city where she barely speaks the language, to provide for her family, financially and emotionally.
Stories of Arrival: Emergence of Latino Americans
"Latinos have come to be part of the United States through many different avenues: immigrants seeking a better life, refugees driven by war and those who did not move at all, but who found themselves on the other side of redefined borders as the United States expanded."
en-organizer-stories-of-arrival     us-mexico-centralam-carribean-outlines
Lesson Plan: Extranjeros and Expansion
"Regions such as Texas, New Mexico and California had established Mexican and Indigenous communities already in place as the United States expanded westward in the mid-1800s."
Identity, Immigration and Economics: The Involuntary Deportations of the 1930s
"This particular lesson examines the involuntary deportations of Mexican immigrants and U.S. citizens of Mexican heritage during the 1930s"