Identity, Culture, Intersectionality
Objective 1:
Analyze the construction of race and identity in the United States 
Objective 2:
Discuss movements like the Mexican and Chicano Movement in conjunction with the Civil Rights Movement
Objective 3:
Contextualize cultural diversity among Latinos
Objective 4:
Recognize the impact of the muted history of Latinos in the United States
Objective 5:
Value diverse the identities in the goal of creating a more welcoming environment for Latinx and African American students in the classroom
Objective 6:
Show how the roots of Latinos also dictate how they identify and what makes them diverse
Our Message
Latino identities are complicated…often confused as a race, but the term refers to ethnicities. Latinos are often thought of as a homogenous group, there has been a false sense created that we all fit certain criteria and stereotypes. In reality Latinos come in all shapes, skin tones, religions, cultures and generations. To try to fit them all in one bubble is a disservice to all the rich/different cultures and traditions that they encompass.
Latinos started in the U.S. as Mexican Americans and Puerto Ricans but now they are a mix of things, they have evolved as a collective group in the United States. As their population grows we learn that there is not one clear cut way to be Latino. An increasing amount of Latinos have intermixed with other Latino nationalities so now we see Dominican and Mexican Latinos, Colombian and Ecuadorian, Honduran and Salvadoran, the list goes on! Identity is a construct so we continue to build
Cultures in the Latino population are all significantly different. Although, Latinos have many differences with non-Latinos, there are also notable intra differences. For example, Mexicans and Colombians may both speak Spanish but they have different dialects and mannerisms. They have different cuisines, traditions, popular music, media and so much more. Latinos have a sense of unity, but if you pay attention you will notice how uniquely diverse each nationality is.
Words you will need to know to understand the language being used in regards to the subject of Migration and Mobility.
This term describes the things that help us move through society, such as knowledge, skills, and education. This is typically learned through one's culture.
This term describes the tendency to focus on a student's weakness instead of the student's strength.
 This term is used to refer to U.S.-educated ESL students who usually arrive in the United States after they have completed primary school in their home countries. They are between the first and second generations and that is what gives them their nickname.
An approach to learning that emphasizes the student's role in the learning process. Rather than the teacher telling students what they need to know, students are encouraged to explore the material, ask questions, and share ideas.
An indirect, subtle, or unintentional discrimination against members of a marginalized group.
History of Identity, Intersectionality, and Culture
Some historical events have been influential to the development of Latino identities, cultures, and intersectionalities. They have served as catalysts or have created spaces for Latinos to fully and authentically express themselves. But before we dive in, we should ask ourselves What does the term "Latino" mean? 
Historically, the term has been used to describe anyone whose origins are in Latin America. Latin America encompasses South and Central America, as well as the Caribbean nations and islands, making up almost 9% percent of the world population according to the UN as of 2019. Europe encompases about 9.5% of the world's population as well, and yet, much of European identity and cultural nationalities can be easily distinguished from one another. Can the same be said for Latin America? Or have we allowed this homogenizing term to completely overlook the vast diversity that exist amongst those we ascribe it to? 
The goal of this page is to allow students to delve deeper into the meaning of "Latino" and some of the ways it has been used to describe thousands of diverse groups of people. Students will be able to explore how Latino Identity has evolved in the 20th and 21st century as migration patterns to the United States fluctuated over the course of the last 100 years. Latino identity has been constructed and reconstructed for decades, whether it was by European imperialists or by generations of Latin Americans who have migrated to the United States when attempting to challenge the Black and White narrative that still continues to dominate in our current framework of US identity. 
CT: Connections To Local Realities
This video explores the challenges to dual language teaching. Even when schools truly want bilingual fluency for children, providing it can be more difficult than it looks. Part of the problem lies in how we measure competencies. Mastery tests measure one's ability to speak English assuming one has spoken nothing else. Bilingualism takes longer to develop, and one must use a longer measuring stick. Unfortunately, to compound lack of proper measurement standards, overcrowding in classrooms diminishes language teaching effectiveness as well. 
As we have learned through the history section, there is a long timeline of people who are for and against bilingual education. Many schools today focus on English-only methods, and perceive Spanish-speaking skills as a hindrance to language success in a deficit-model way of thinking. Drilling grammar into children, rather than using more interactive methods of teaching that incorporate students' cultural knowledge bases, often alienate children and lead to feelings of cultural invalidation. Daisy Hernandez in her autobiography Cup of Water Under My Bed and Diane Guerrero in her book In the Country We Love: My Family Divided both discuss their feelings of cultural rejection in school. 
The video "Learning Matters: The Language War In New Britain" also shows that parents and students need more support from schools as they face personal issues that can affect students and their participation in class.
Studies have proven that proficy in a language is determined by conversations people can hold in that language rather than the grammatical aspect of the language. According to the 2017 consensus study report, "Promoting the Educational Successes of Children and Youth Learning English," it was discovered that students acquire language proficiency within 4 to 7 years with bilingual education. However, without bilingual education, it takes students 7-9 years to achieve language proficiency.
The following video "Personalized Learning at Hartford Public Schools" reveals the benefits of personalized and interactive teaching, which contrasts from the overcrowded and noninteractive teaching seen in the previous video. It is important to see the contributions that are being made in our state as we improve the quality of education.
For further information on the contributions that the Latinx community has made to Connecticut education and local organizations, visit the "Puerto Rican Impact on CT" and "Social Justice" under our tab.
When approaching topics such as the ones discussed above teachers should approach them with an open-mind. Some of these topics may be sensitive so allow students to fully express themselves since this may be the first time they have been able to learn about these concepts in class. 

There may be some students who know more and others who know less about Latinos in the U.S. A good place to start would be with a discussion on what students know about these concepts as well as what they are interested in or wish to know more about. 

In classes where students are predominantly non-Latino starting out with basic terms and events would be a great foundation to set for them. 

Being that this class will introduce topics that may be new to many, it can already be difficult enough for students to fully grasp them. To make this process more approachable to them it will be important to acknowledge that the kids will have different learning styles. Therefore different activities/workshops/lessons will resonate more with some as compared to other students. Including a mix of auditory, visual, or hands on when capable will be a great way to help everyone. 
Companion Pieces For Students
To the right, we have listed some companion pieces teachers can add or recommend for students. The first four pieces are books that are made to tell different stories of people in the Latinx community. The second row has four movie recommendations for the classroom.
Lastly, we have linked four videos that talk about different perspectives people have on bilingualism and the educational system. We included two slam poetry videos on the educational system and bilingualism, a quick  informational video on the benefits of bilingualism, and a video on people who are trying to reclaim their heritage by learning Spanish later in their lives.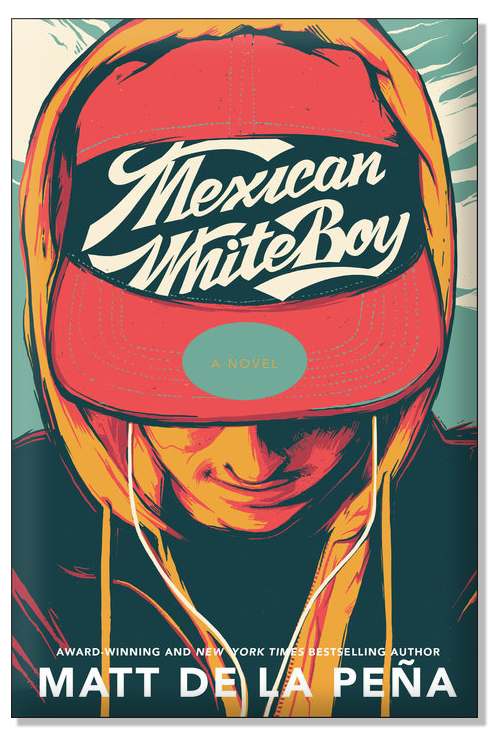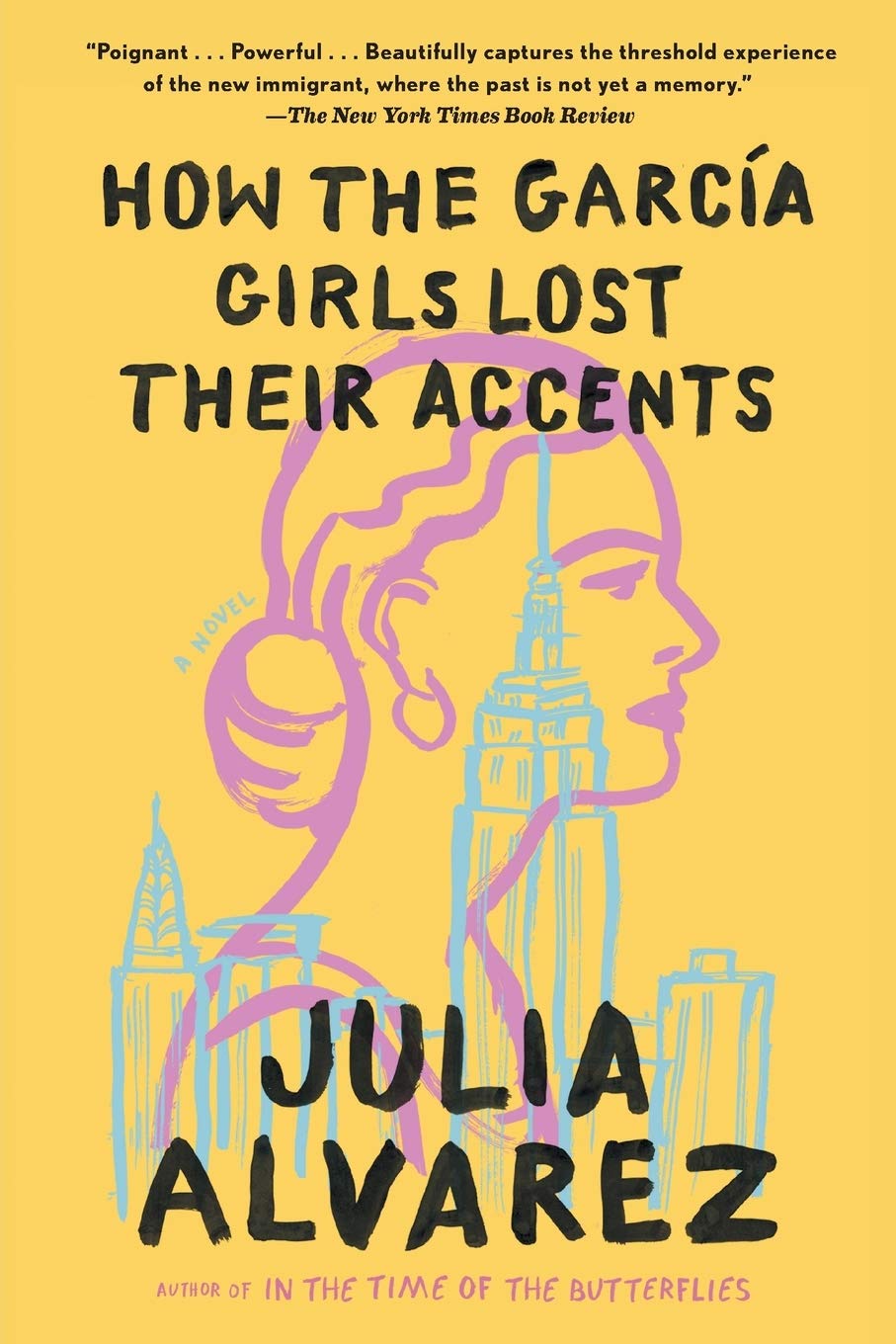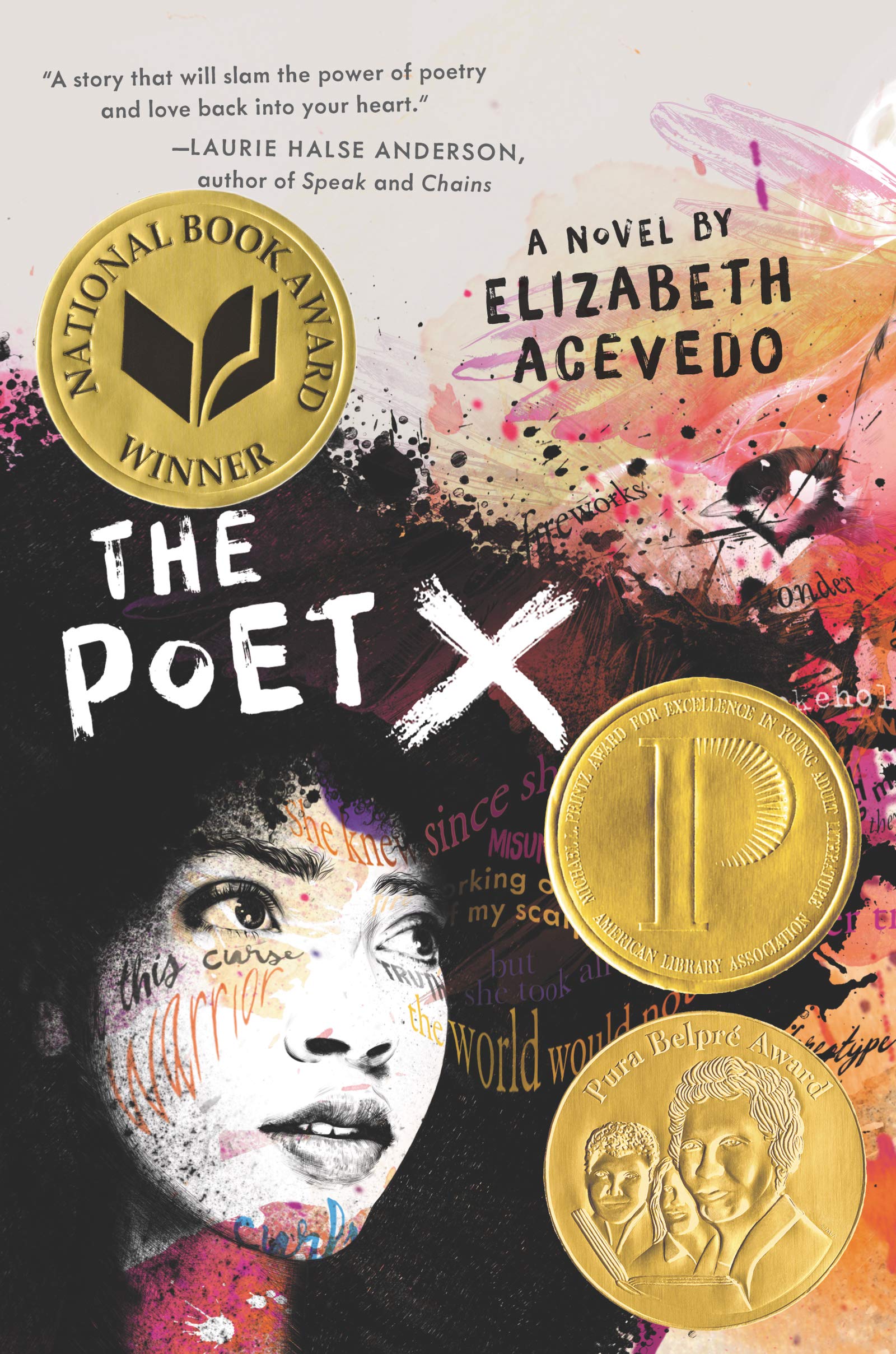 Mexican White Boy by Matt De La Pena 
Danny Lopez, the protagonist, goes to the South of San Diego over the Summer to visit his father's family where there are more hispanics compared to where he originally lives. He lives in northern San Diego County and plays baseball at an elite private school which makes him feel out of place when he is in South San Diego. He does not feel like he belongs anywhere while he tries to fit into his dad's Mexican family. Since he is white compared to the rest of his dad's family and does not speak spanish he feels like he does not feel comfortable and notices the privilege he has. Throughout the book he tries to find a place to belong with his dad's family but ends up starting his own path and owning his identity.
How the Garcia Girls Lost Their Accents
This is a coming-of-age story about four sisters from the Dominican Republic
The Poet X
Fifteen-year-old Xiomara, who goes by X, works through the tension and conflict in her family by writing poetry. The book was well received and won multiple awards at the 2019 Youth Media Awards.
Gabby Garcia's Ultimate Playbook
Dear fans of Dork Diaries and Middle School: The Worst Years of My Life—story about a confident Latina pitcher and her journey of self-improvement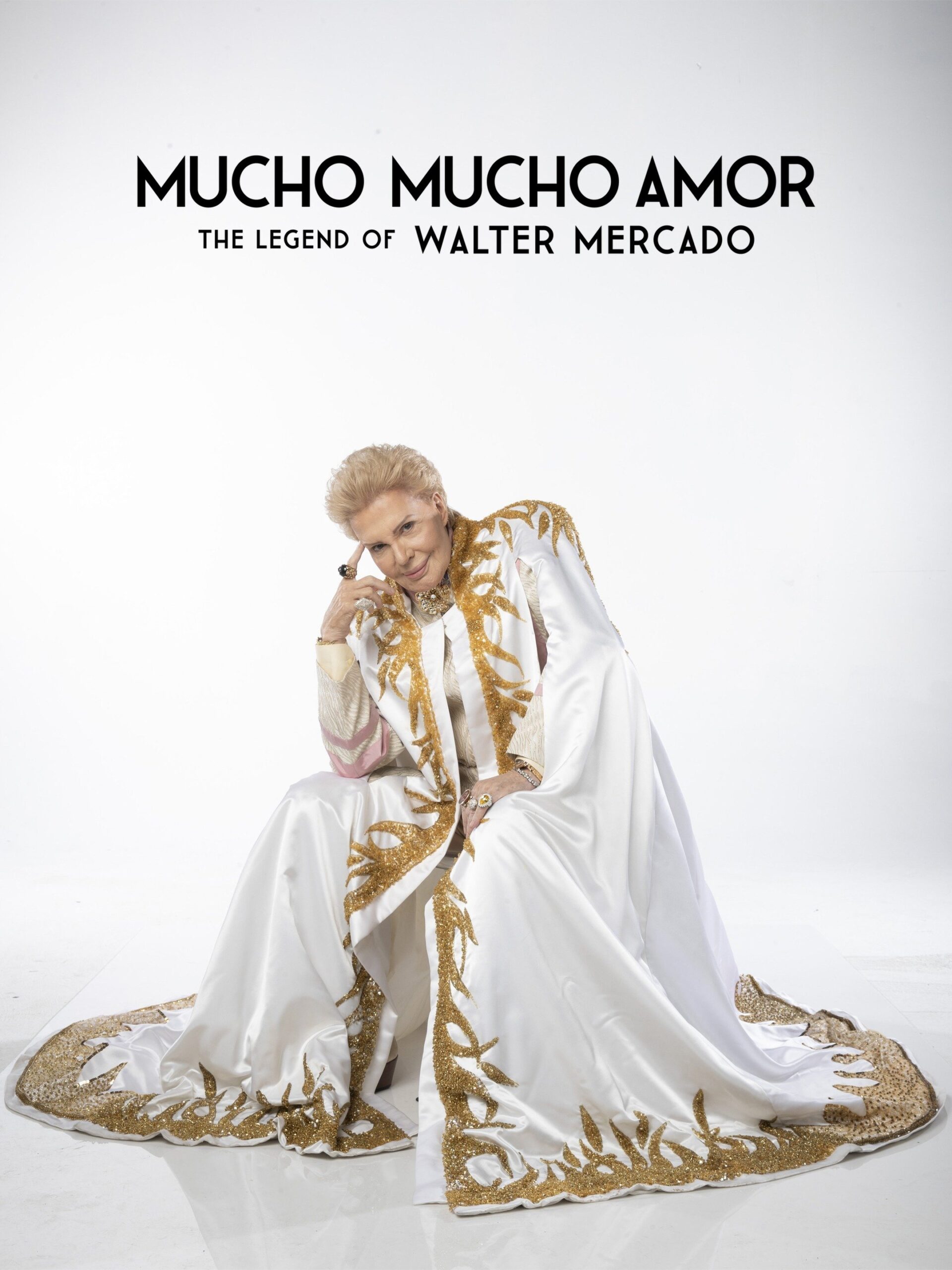 Real Women Have Curves 
This is the story of Ana, a first generation Mexican-American teenager on the verge of becoming a woman. She lives in the predominantly Latino community of East Los Angeles. Freshly graduated from high school, Ana receives a full scholarship to Columbia University. Her very traditional, old-world parents feel that now is the time for Ana to help provide for the family, not the time for college. Torn between her mainstream ambitions and her cultural heritage she agrees to work with her mother at her sister's downtown LA sewing factory.  Over the summer she learns to admire the hardworking team of women who teach her solidarity and teamwork. 
Stand and Deliver 
The story of Jaime Escalante, a high school teacher who successfully inspired his dropout-prone students to learn calculus.
Viva Cuba 
In a tale akin to Romeo and Juliet, the friendship between two children is threatened by their parents' differences. Malu is from an upper-class family and her single mother does not want her to play with Jorgito, as she thinks his background is coarse and commonplace. Jorgito's mother is a poor socialist that is proud of her family's social standing. She places similar restrictions on her son. What neither woman recognizes is the immense strength of the bond between Malu and Jorgito. When the children learn that Malu's mother is planning to leave Cuba, they decide to travel to the other side of the island to find Malu's father and persuade him against signing the forms that would allow it.
Mucho Mucho Amor: The Legend of Walter Mercado
Once the world's most famous astrologer, Walter Mercado seeks to resurrect a forgotten legacy. Raised in the sugar cane fields of Puerto Rico, Walter grew up to become a gender non-conforming, cape-wearing psychic whose televised horoscopes reached 120 million Latinx viewers a day for 30 years before he mysteriously disappeared.